Learn Drumming Online with a Seasoned LA Drummer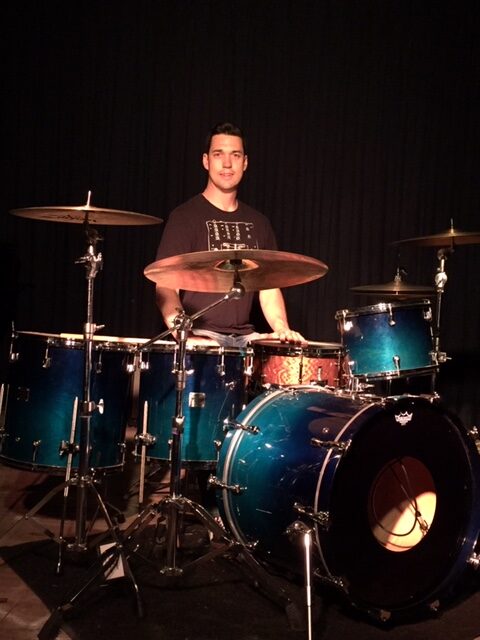 Hello, my name is Ty Key. As a drummer and percussionist in the industry for over 15 years, I have experience teaching all ages and levels, helping my students achieve their goals. The amount of information on the internet today can be overwhelming. I provide a complete, reliable solution for beginner, intermediate, or advanced drummers looking for structured, understandable, and fun lessons.
Comprehensive lessons make important early steps accessible to everyone, focusing on essential fundamentals by simplifying the process, making it understandable and attainable, all without taking short cuts. This is not a series of pre-recorded videos. Each lesson is tailored to the individual's specific needs with step by step demonstrations, and practice tips. I am passionate about what I do and have a unique, hands-on approach to teaching. 
Your drumming adventure starts here. Let me help you achieve your drumming ambitions.
"I feel Art has no boundaries and my drumming lessons have no age barriers. I encourage individuals of all ages and skill levels to make life fun, creative and interesting."
Why Should I Enroll For Your Private Drumming Lessons?
Playing in a Latin rhythm style, Ty's percussion/shaker work served my song very well. He was also professional and a pleasure to work with.
Ty is an awesome drummer! He has been playing in my band for 3 years and I couldn't ask for a nicer addition and steadier groove for my live shows and recording.
Equipment requirements for online lessons
Acoustic or electric drums, practice pad, sticks, and a metronome.
No drums or sticks? No problem, a pillow or a bucket and some wooden spoons will work.
Bronze
Structured Curriculum
Drum/cymbal named + proper set up
Grip, technique, sitting position, and posture
Time keeping and rudiments
Weekly Lessons
Platinum
Everything in Bronze Plan +
Popular beats and variations
Sheet music and transcriptions
Custom exercises-Increased control, and speed-Hand/foot independence, and improved coordination-Drum fills around the kit.
Advanced coordination and fills
Note: 100% Full support. This is not a series of pre-recorded videos. Each lesson is tailored to the specific needs of individual students.
Want to discuss your next project? Get In Touch